HERE IS AN EMAIL FROM MY SISTER IN THE MIDST OF MY TURMOIL, NOT LONG AFTER BETRAYAL HIT MY MARRIAGE.
MAY THIS EMAIL WRITTEN TO ME...GIVE YOU DEAR HURTING SOUL THE SAME ENCOURAGEMENT IT GAVE ME!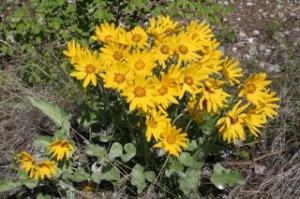 Dearest Blossom, (Place your own name here.)
I've been pondering the idea of faith and hope and how intricately they intertwine.
I feel that we are to NOT UNDERESTIMATE THE POWER OF OUR FAITH.
Because FAITH is the evidence of things HOPED FOR and the substance of things NOT YET SEEN...we should not take lightly the power that faith provides.
What is striking is that in order to have faith in something, you first have to have HOPE for it.
So how is your "hope life" sister?
What fosters your hope?
What has God spoken?
What truths are absolute to you?
What are those things that you will never allow Satan to rob you of?
I mentioned in one of my earlier emails to you that I had gotten the words
"hope regenerates."
I looked up the word regenerate and it actually means,
1. Form, construct, or create new
2. To give a new life or energy to
3. To reform spiritually and morally.
Hope is therefore quite a powerful weapon when attached to what regeneration means...hope creates the new. It reforms the spiritual and the moral. it brings energy and new life. Without hope we would not push forward.
Hope has double strength, twice the power of the doubts or lies of the enemy. Hope also has the quality of multiplication like cell regeneration. As you maintain your "stance of hope" it will grow and increase. Even a small level of hope today will keep you "believing in faith for" a brighter tomorrow. Like white blood cells that fight off disease, so is your hope as it multiplies...it fights off the enemy of your soul that would have you forever defeated.
Hope is very important to have Blossom. You much foster that hope daily by rehearsing over and over again WHAT GOD HAS ALREADY DONE IN YOUR LIFE.
Hope will keep your "mind sound." If you allow yourself to become one who doubts God's goodness in the midst of your mess or that He is unable to HEAL YOU then you will become despondent, removed and depressed.
I can only imagine how hard it is to stay strong, but sister, God
chose you with purpose and intention for such a time as this.
Lay your pretty head on His chest and keep listening for His tender heart beating for you. He is so proud of you Blossom!
I love you sister and am praying for you,
Love RAV