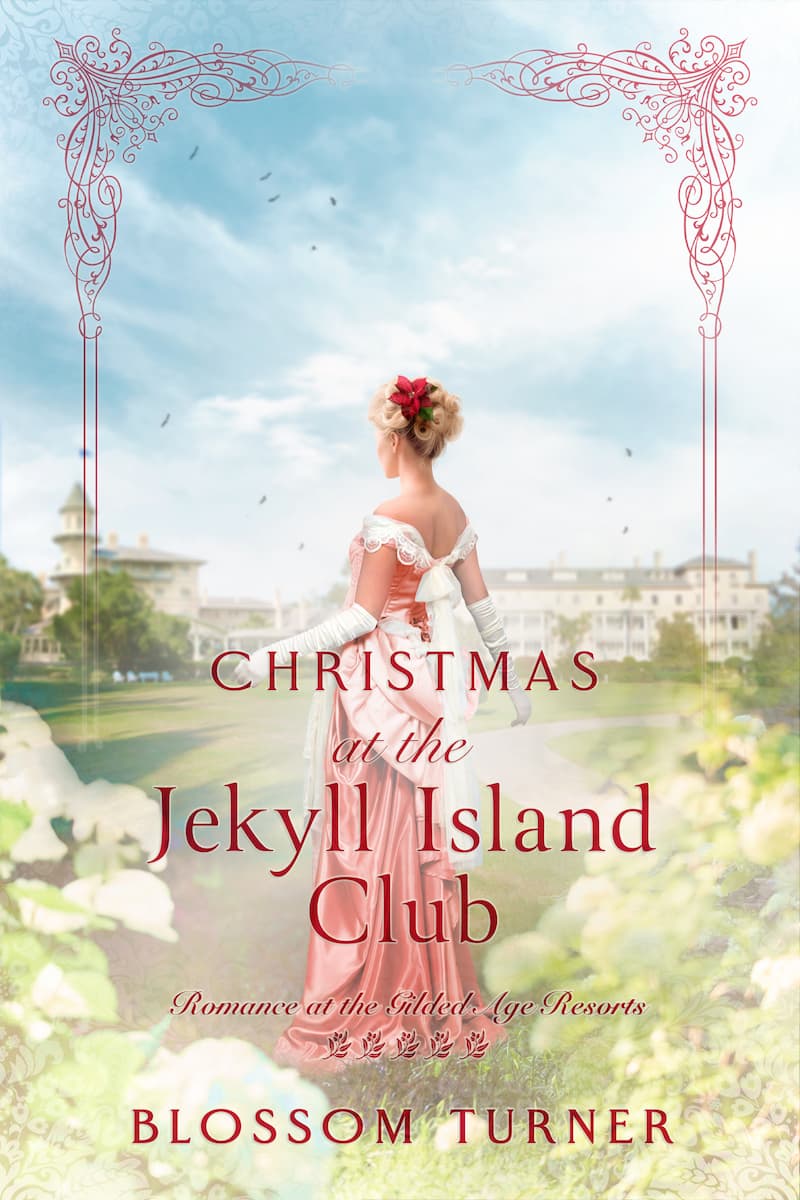 Christmas at the Jekyll Island Club
An introduction to the Jekyll Island Club Era Series (Novella)
Novella will be available October 24th 2023

She was born into privilege yet yearns for freedom. Dare she risk it all for love?
Though spunky Savannah Ensworth was born into wealth and privilege, she longs for the freedom allotted to men. Marriage is the very last thing on her to-do list. As the sole heir to her father's fortune, she's in no hurry to turn the freedom that comes with wealth over to a husband.
Bored and restless, she arrives for yet another mind-numbing winter season at the Jekyll Island Millionaire's Club. There is nothing new under the sun…or so she thinks until she meets Joseph Bennett, the visiting reverend.
As sparks fly, a forbidden attraction grows. But will their very different lives snuff out any hope of a future? And is she ready to give up the freedom she's always desired for a love that could cost her everything?
What Readers are saying...
Goodreads Review from Karen Moderow
Blossom Turner treats us to a Christmas romance set in the playground of the very wealthy in the early 1900's. Savannah Ensworth, sole heir of her family's fortune, chafes under the constraints of polite society. High spirited and spoiled, she accepts a dare to make Joseph Bennett, the young pastor assigned to the Jekyll Island parish fall in love with her. She has no interest in God or a husband but finds herself intrigued by the pastor's challenges to her shallow lifestyle. A family secret, the prospect of love, and a personal awakening, threaten her position and wealth.
As always, Turner's pacing creates a realistic backdrop for the tensions and troubles we would expect when two people from opposite stations in life find each other. We are not left with longing for opulence, but for purpose. Savannah's desire to honor her family yet be true to herself is a struggle to which most of us can relate. You will enjoy the read.
Available at:
Author is available for a book club zoom meeting on any book to answer questions, do a reading, or converse with book clubs of six or more. Upon request, special book prices are available from the Publisher for book purchases of eight or more. Please contact Blossom