Who is the King of Kings?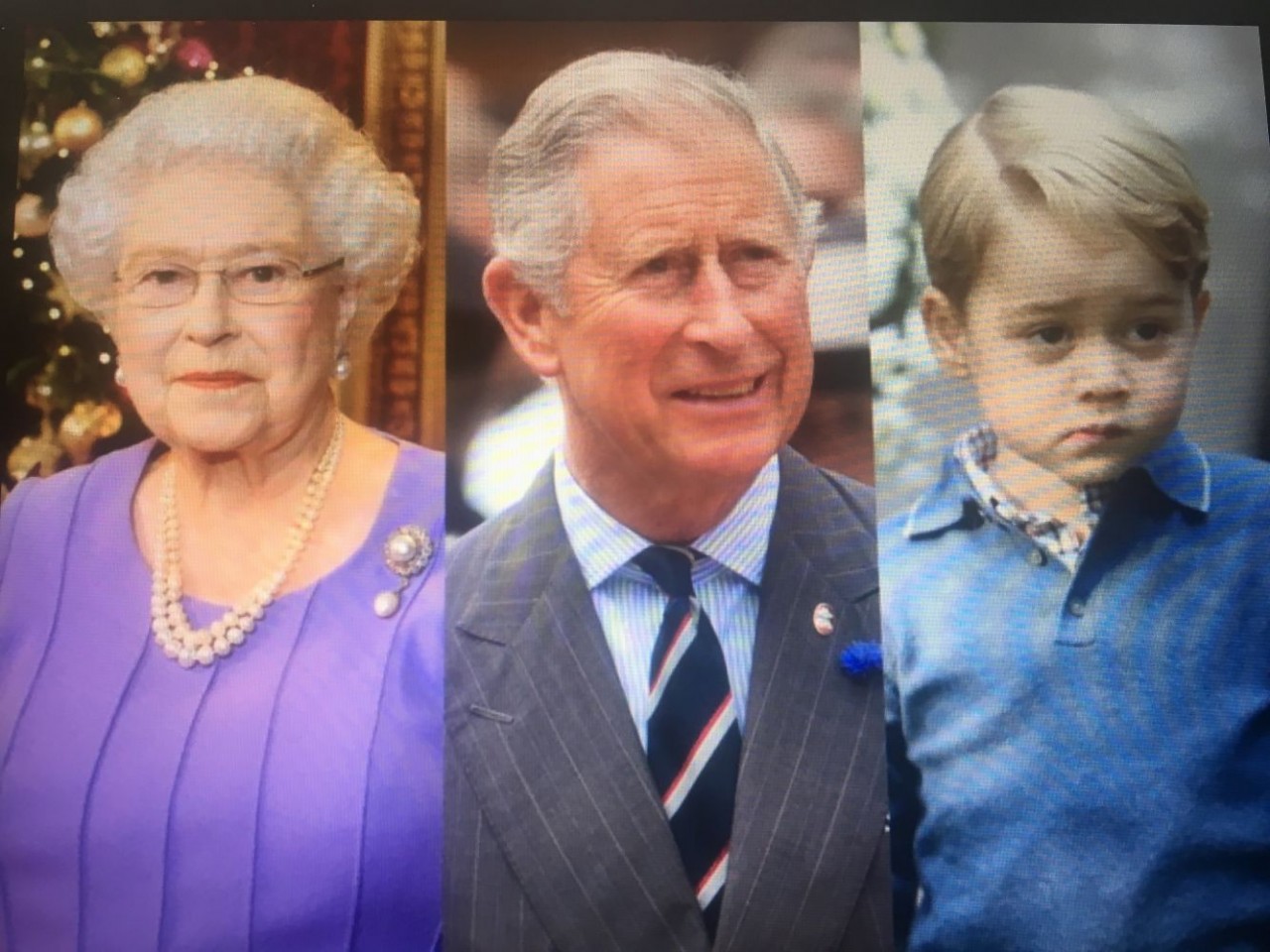 King of Kings—What A Wonderful God We Serve.
1 Tim. 6:15 The only Potentate, the King of kings and Lord of lords.
Does the idea of monarchy, kings and rulers conjure up disinterest in this age of democracy? Do you yawn at the mention of nobility, especially after witnessing the human failure of our modern-day monarchy—the Windsor family? Look in their eyes and you will see the evidence of mere mortality, flesh and blood, the same as you and me.
I want to take you beyond the mortal, the rulers of this world; Donald Trump, Justin Trudeau, Xi Jinping, or Vladimir Putin—where moral corruption and the fight for earthly power reign. Lift your gaze much higher and together let's feed our Spiritual souls on the truth of the King of Kings.
I was in the Dominican Republic this last week and had an opportunity to drive across the country from Punta Cana to Santo Domingo. Two things struck me so profoundly I just have to share.
This beautiful land of lush green foliage, and pristine aqua-blue waters bordered by powder soft, white sands, was marred by rubbish. Garbage was strewn everywhere—in the ocean, on the highways and byways, in farmers' fields and city streets. My heart felt heavy that so beautiful a creation could be turned into a wasteland. As I traveled along with sadness in my soul the Spirit reminded me how this old world will be made new when Jesus returns. Rev. 21:1
The second truth that hit me was the frailty of man and all his kingdoms. Through war and bloodshed Christopher Columbus conquered the native people and claimed the island for Spain. His son thereafter moved his family from Spain and built a palace that still stands today. As I walked through the 500-year-old structure I wondered how many times this one building had changed hands—the passing of power from one life to another. I pondered the here today, and gone tomorrow, truth of life. As 1 Peter 1:24 says, "All flesh is as grass, And all the glory of man as the flower of the grass. The grass withers, and its flower falls away, But the Word of the Lord endures forever."
I point out these two observations to emphasize how much we need a King of Kings. The quest for power, money, and the destruction of our environment continues. Life on earth is fleeting, but this is not the end of the story.
The good news … we are not enough but the King of Kings is. We don't have the power, but He does. Man's intellect, goodness, and inner strength will never change this world, for we all have a sin nature, but God's spirit within us ensures we make a difference every day we are here. Our reward will be that we live forever and will be around to see the new world, as pristine and beautiful as the days of Adam and Eve.
Let me share the wonder of who you have in your corner, who is on your side, who you have to call upon anytime, anywhere.
Heaven is the King of King's throne and this earth is His footstool. Matt 5:34
Jesus reigns. His title is the King of Kings. He is not passive. He rules from the right hand of the throne of God this very day. Heb.12:2
We give the King of Kings reign of our throne when we surrender our heart to Him. He is ever with us, no matter what we are going through. Heb.13:5-6 Jesus said "I will never leave you nor forsake you. So we may boldly say: The Lord is my helper; I will not fear."
The King of Kings has power. Jesus said, "All power is given unto Me." Matt. 28:18
Worldly kingdoms fade, but the kingdom of God will live forever. John 18:36
The King of Kings will return. He will come riding on a white horse. "And He has on His robe and on His thigh a name written: KING OF KINGS AND LORD OF LORDS" Rev.19:16
This is who you serve. Rejoice. Jump for joy. Soak in His awesomeness. Call out to the King of Kings and the Lord of Lords this week.
If you are feeling over-whelmed, He is your Abba Father—your provider.
If you are lonely, He is your Friend.
If you are in crisis, He is your Helper.
If life is going good at the moment, then thank Him, for you are His beloved. You have been washed by the blood of the lamb and you are ever so precious in His sight.
Listen to this beautiful song of encouragement by Natalie Grant, King of the World
All Scripture taken from the NKJV
Other Names of God that may encourage can be found on the following dates.
1) Elohim-God - October 1, 2018 2) Abba Father - October 15, 2018 3) El Shaddai - October 22, 2018 4) The Truth - October 28, 2018 5) The Alpha & Omega - Nov. 5, 2018 6) Jehovah-Shalom - Nov. 12, 2018 7) God of All Comfort - Nov. 19,2018 8) The Rock - Nov. 26, 2018 9) Our Maker - Dec. 3, 2018 10) Our Defender - Dec.10, 2018 11) Immanuel - Dec. 17, 2018 12) The Bread of Life - Jan. 7, 2019 13) Jehovah-Nissi - Jan. 14, 2019 14) Jehovah-Rohi - Jan. 21, 2019 15) The Lord Jehovah - Jan. 28, 2019 16) Deliverer - Feb. 4, 2019 17) Spirit of the Living God - Feb. 11, 2019 18) Jehovah-Rophe Part 1 - Feb. 18, 2019 19) Jehovah-Rophe Part 2 - Feb. 25, 2019 20) King of Kings -Mar. 4, 2019
Stay Informed
When you subscribe to the blog, we will send you an e-mail when there are new updates on the site so you wouldn't miss them.
Comments
No comments made yet. Be the first to submit a comment