Our 30th Wedding Anniversary!
"THESE THREE REMAIN: FAITH, HOPE AND LOVE. BUT THE GREATEST OF THESE IS LOVE." 1 Corinthians 13:13 NIV
So many of my blogs have alluded to the sorrow of infidelity in my marriage and I admire David's courage in being so open and supportive in laying the intricacies of this failure before the world. Our soul purpose is the hope it will bring healing into the life of another hurting soul.
In addressing the struggle and pitfalls toward healing I often leave David in a negative light, without mentioning the man he has become. So today I blog with who David is today, at the forefront. I want you to believe in the before and after, the possibility of pain to healing, the hope of a brighter tomorrow.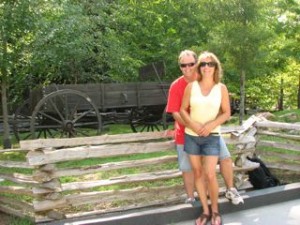 I will not be blogging for the next two weeks due to a grand celebration. David booked a surprise life long dream trip to Europe for our 30
th
anniversary. The Lord blessed us with a great deal on a Mediterranean cruise and I joyfully accept.
David has spent copious amounts of time booking everything right down to the last detail, even where we will dine on September 4
th
(our actual anniversary).
I don't typically like to brag about where I will travel, or opportunities others may never have, but this time I do it with a purpose. I want you the reader to see a side of David, you would not otherwise see. There is hope that a person can truly repent. There is faith strong enough to turn a person from a life of sin to righteousness. And the greatest of all…there is love.
There were days I believed love was gone for good. I despaired at the mere thought God would ask I stay in my marriage…and then there is today, that place where love once again flows freely. David has worked hard, and I mean really hard, to restore the damage he inflicted…and God has faithfully done the rest, bringing healing into my heart.
Now I know that not all betrayal involves infidelity, nor if it does, a chance for reconciliation, but regardless I am going to paint a brush of hope over all circumstances. I believe if you pursue inner healing in spite of of the pain done to you, you will receive just that and more! God does not pick and chose, but promises healing for all.
He binds up the brokenhearted, proclaims freedom for the captives and release from darkness for the prisoners,
…to comfort all who mourn,
And provides for those who grieve — bestows on them a crown of beauty instead of ashes, the oil of joy instead of mourning,
and a garment of praise instead of a spirit of despair.
They will be called oaks of righteousness, a planting of the Lord
for the display of His splendor.
Isaiah 61: 1-3 NIV
These words were not just written for me, but for you as well. They are a lifeline in the midst of pain. Choose to believe and cover your spirit daily with the assurance of healing and future splendor, promised here. God is good, even when life is not!
Stay Informed
When you subscribe to the blog, we will send you an e-mail when there are new updates on the site so you wouldn't miss them.
Comments
No comments made yet. Be the first to submit a comment