WHY EVEN BOTHER TO PRAY?
DOES PRAYER WORK?
To be honest, I had misgivings regarding the validity of prayer after I found out about adultery in my marriage. I could not believe where I found my life after so many years of praying. I wondered what good they had accomplished? I asked God some tough questions. I wanted to know how it all worked. If God would not answer my heart-felt prayers because my husband had the free will to sin, then what was the point of praying?
Reading Scripture was the voice that spoke back to me during this time of battle. It was humbling to be brought back to the place of trust. Did I trust God? If I did, I had to rest in the fact a human mind cannot fully grasp all that happens in the spiritual realm.
"Trust in the Lord with all your heart and lean not on your own understanding."
Proverbs 3:5

IS M
UCH EASIER SAID THAN DONE!
As I wrestled with this question, muttering my disappointment to God, He reminded me of the huge battle that had ensued for the souls of both my husband and the other woman. The most important battle had been won when they both turned toward God with repentant hearts and recognized their need for change. Over time, and with healing I again learned to rejoice in the power of prayer, not second-guess its validity.
I also was confronted with my own weakness and had to ask myself, where and who would "I" be without prayer? Would I be that adulterous woman? Would I have turned into a hateful shrew? Would I even be…or would I have succumbed to suicide, all these scenarios quite plausible without the power of God?
The Bible continued to offer insight through my journey toward inner healing.
Ephesians 6:10-13. "Finally, be strong in the Lord and in his mighty power. Put on the full armor of God, so that you can take your stand against the devil's schemes. Therefore put on the full armor of God, so that when the day of evil comes, you may be able to stand your ground, and after you have done everything, to stand."
I remain standing firm in my faith because of prayer. Though God allowed my husband free choice to choose good or evil, and his choice dealt a horrific blow, it did not have the power to crush me. God held me steady. Prayer was and is my lifeline. I am more convinced than ever that talking to God has divine purpose and is a gift that keeps on giving—peace, wisdom, strength and healing.
Romans 12:1,2 says, "Be joyful in hope, patient in affliction, and faithful in prayer."
Ephesians 6:18 encourages, "And pray in the Spirit on all occasions with all kinds of prayers and requests. With this in mind, be alert and always keep on praying for all the Lord's people."
Upon reflection, I believe with all my heart that my marriage is intact because of prayer. God would gently encourage me to look within myself for areas that needed change, not just lash out. Without this wisdom, I would not have healed, nor would I have cared to join in the hard work of restoring our marriage.
Prayer is essential on the road to healing and in maintaining a healed mindset no matter what your battle of betrayal looks like. Think of prayer as a power line to heaven. If we want power, we need to plug in and turn on. Plug into the Spirit with prayer and turn on the switch with Scripture.
There is no secret, nor mystery in how to pray—just talk to God. Pray his word when you don't have words of your own, and listen. God will speak wisdom into your soul. Thoughts, ideas, peaceful solutions will flood in and you will be astounded because you will know... they did not come from you.
[caption id="attachment_241" align="aligncenter" width="300"]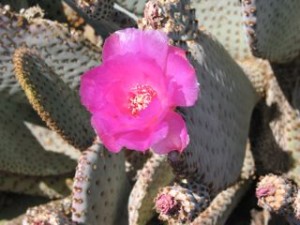 Out of the thorns of life a blossom grows
Stay Informed
When you subscribe to the blog, we will send you an e-mail when there are new updates on the site so you wouldn't miss them.
Comments
No comments made yet. Be the first to submit a comment