A NOISY WORLD
When Life is Noisy…
I started a FULL-TIME job at a doctor's office. I am called a
"runner"
for good reason. I run from 8:00am until 5:00- 5:30pm + depending on the day, with only one half hour break. No sitting, no chairs, on my feet moving at a frantic pace. The word "busy" does not quite suffice.
By the end of the day my feet throb, my legs feel like rubber, all I can think about is finding a chair. I literally collapse into my car like a rag doll thrown into a toy box.
There goes the theory that being in shape prepares one for life. As a Personal Trainer I thought I was prepared.
Ha! The last laugh is on me…how many deep knee squats did I do today helping clients put on compression stockings? How many calories did I expend on miles of covered hallway? Not too mention the stress of learning and the mental fatigue this creates within a weary body.
I have not had time for anything but coping beyond the workday. I present my best and have little left. Thankfully hubby is very accommodating.
Life is NOISY, CLUTTERED, NO QUIET TIME!
I barely get done duties for one day and the next is knock, knock, knocking.
Now I know things will settle as I get comfortable in the job, but there are only so many hours in a day to spend.
How will I counterbalance the noise with the much needed quiet my soul craves?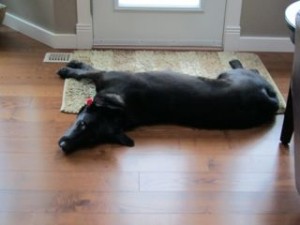 One answer!
Only one!
It's the same answer to a much different question I asked a number of years ago… How will I ever survive the pain? How will I ever heal?
Lean into the Father heart of God. Press close 24/7.  Turn off the radio and have a conversation while driving in the car. Whisper in the dark of the night when your mind won't shut off. Wherever you find your day, remember that God is right beside you…and reach for His quiet strength amidst the noise.
Peace – Quiet – Rest
Ahhhhhhhh I feel Him whisper…
Matthew 11:28
"Come to me, all you who are weary and burdened,
and I will give you rest.
NIV
Stay Informed
When you subscribe to the blog, we will send you an e-mail when there are new updates on the site so you wouldn't miss them.
Comments
No comments made yet. Be the first to submit a comment