Bring Prayer Alive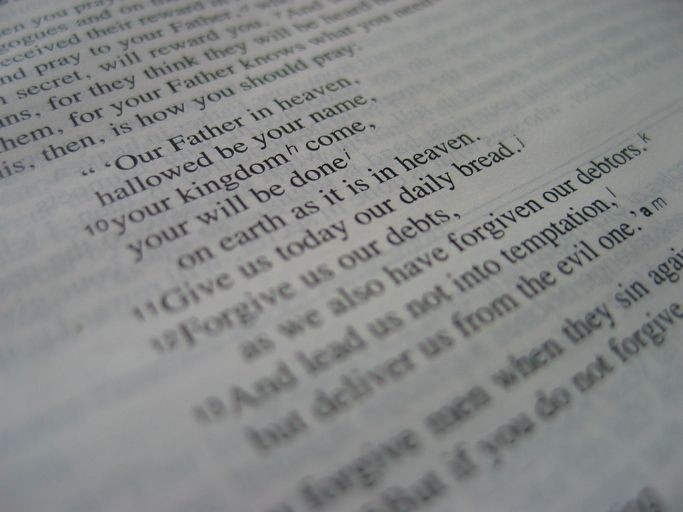 I was sitting across the table with a long-time friend this week and we began talking about prayer. As we shared, she said, "you need to write a blog about what you do. It's so unique and personal and I think it would help many."
Since each Monday I share a new title of God for the purpose of enriching ones prayer life, it fits to write about the "how to."
-We pray because we believe that prayer changes things and because we have need. Heb. 4:16 says, "Let us then approach the throne of grace with confidence, so that we may receive mercy and find grace to help us in our time of need."
-We pray for sickness of body and spirit: James 5:16 "Therefore confess your sins to each other and pray for each other so that you may be healed. The prayer of a righteous man is powerful and effective."
-We pray when in trouble: James 3:13 Is any one of you in trouble? He should pray.
-We pray for wisdom: James 1:5 "If any of you lacks wisdom, he should ask God who gives generously to all without finding fault, and it will be given to him."
In the morning. Ps. 5:3 "In the morning, O LORD Yahweh, you hear my voice: in the morning I lay my requests before you and wait in expectation. "
In the evening. Ps. 77:2 "When I was in distress, I sought the Lord; at night I stretched out untiring hands."
Any time of day. 1 Thess.5:17 encourages us to "pray continually." This means anytime, anywhere.
The "HOW" to pray is where things can get creative. I'm going to share just one technique in hopes of inspiring something new into your prayer life.
We all have families, sisters, brothers, mother, father, nieces and nephews, children, and grandchildren … people that are near and dear to us.
I come from a large, family. There are eight of us, and we are all married, and then we all had two or three children and now those children are having children. Last count there was 91 on my side and 15 on my husband's side. This is just immediate family, not to mention friends and other relatives.
What I have done to make praying for loved ones personal and real to me is I have asked each couple or family for a picture. Then I have made a list on a recipe card including every name and a spot to tick off the month, so I do not miss anyone.
Each day a different family comes up. I look at the photo (I have a collage on my fridge) and pray for that family. Then I send a text to them to let them know they matter. The wonderful little comments that go back and forth are joy to my soul. For the rest of the day the prayer is very organic, when I go into the garden, or hop in my car, or lay down at night that family is in my prayers numerous times during that day.
It's amazing the way this simple exercise helps me keep in touch with both my siblings and my nieces and nephews, (which never happened before in my busy life.) And how by looking at the picture and calling each person by name something special happens in my heart and in the heavenlies.
I have been doing this now for over a year and I can't tell you how much closer I feel to each member of my family because I remember them in prayer each month. God gives back to me far more than I give.
Our family dynamics are as complicated as the next (especially with the sheer number) and so even when things are tense, I still pray. Honestly, sometimes that is difficult. But I have found that forgiveness and love for that person flows much more easily when I pray for them. God knew this miracle would happen when he told us to pray for those who hurt us. In families this can happen all too readily.
Then I also have a list for those who are sick, grieving or lonely, my neighbours (by name), friends, bible study group, and pastors. I randomly rotate this list depending on where the spirit moves. By putting down names under these categories I do not forget their need.
I hope this has inspired you to pray with intention, to pray with a face in view, to pray by using their name from the oldest right down to that precious newborn.
Prayer is profitable.
Prayer is a privilege.
Prayer is powerful.
Listen to this inspiring song by Hillsong called "The Lord's Prayer." Sing along, and you will be praying.
All Scripture taken from the NIV
Other Names of God that may encourage can be found on the following dates.
1) Elohim-God - October 1, 2018 2) Abba Father - October 15, 2018 3) El Shaddai - October 22, 2018 4) The Truth - October 28, 2018 5) The Alpha & Omega - Nov. 5, 20186) Yahweh-Shalom - Nov. 12, 2018 7) God of All Comfort - Nov. 19,2018 8) The Rock - Nov. 26, 2018 9) Our Maker - Dec. 3, 2018 10) Our Defender - Dec.10, 2018 11)Immanuel - Dec. 17, 2018 12) The Bread of Life - Jan. 7, 2019 13) Yahweh-Nissi - Jan. 14, 2019 14) Yahweh-Rohi - Jan. 21, 2019 15) The Lord - Jan. 28, 2019 16) Deliverer - Feb. 4, 2019 17) Spirit of the Living God - Feb. 11, 2019 18) Yahweh-Rophe Part 1 - Feb. 18, 2019 19) Yahweh-Rophe Part 2 - Feb. 25, 2019 20) King of Kings -Mar. 4, 2019 (21) Adonai - March 11, 2019 (22) I AM WHO I AM - Yahweh, March 18, 2019 (23)The God of Love and Peace-Mar.25, 2019 9 (24) Elohim-a prayer from Daniel 2, April 1, 2019, (25) The Lamb - April 8, 2019 (26) The Savior - April 15, 2019 (27) Yahweh - April 29, 2019 (28) Spirit of Wisdom and Revelation - May 13 ,2019 (29) Jehovah or Yahweh? - May 20, 2019 (30) Bright and Morning Star - May 27,2019 (31) Sovereign LORD - June 3, 2019 (32) God of Hope - June 10, 2019 (33) The Bridegroom - June 17,2019 (34) The God of Glory - June 24.2019 (35) Prayer - July 1,2019
Stay Informed
When you subscribe to the blog, we will send you an e-mail when there are new updates on the site so you wouldn't miss them.
Comments
2
What a powerful blog...Thank you for your inspiration Blossom...I needed to hear that...xo

What a powerful blog...Thank you for your inspiration Blossom...I needed to hear that...xo
You are most welcome Krystyna. I pray God will bless your time with Him in colour and vibrancy. You are so special to Him.
You are most welcome Krystyna. I pray God will bless your time with Him in colour and vibrancy. You are so special to Him.