We are all looking for the One who is Faithful and True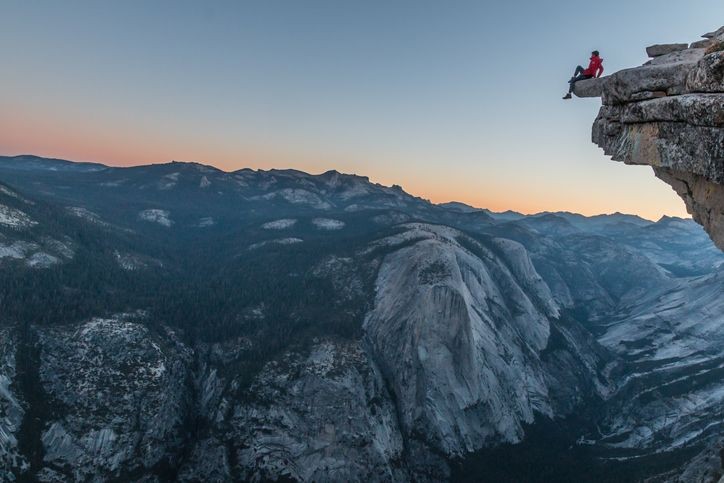 Faithful and True
How many join the ranks of those who understand the pain caused by the opposite of faithful and true?
A friend walks away
Adult children won't talk to their parents
A husband betrays
A parent abuses a child
A wife decides she does not love anymore
Human beings are good at the opposite of "Faithful and True" but God is not. It is in His very character and being to remain faithful and true. Oh, how comforting these words are in a world that is often cruel and unkind.
Revelation 19:11 encourages ... "Now I saw heaven opening, and behold, a white horse. And He who sat on him was called Faithful and True, and in righteousness He judges and makes war."
Sometimes we lose sight of the fact this world is just a tiny part of the eternal picture—of our story. All pain will end. Jesus will return to judge all. There is a heaven. There is a hell/hades. Yes, I did mean to use that politically incorrect and unpopular word "Hell," because if we don't embrace all of the Word of God our faith will become watered down and powerless. Jesus preached more about Hades and Hell than He did about Heaven. As believers we need to care about the lost and broken, the unfaithful and the liars, because their very eternity depends upon it.
Leslie Schmucker says it well …"The doctrine of hell is uncomfortable for most of us. However, our understanding of hell shapes our view of the gospel, God's holiness, and our depravity. If we don't accept the reality of hell, we won't rightly understand the glory of the gospel."
The glory of the gospel is to be loved and adored by a God who is Faithful and True.
The glory of the gospel is to spend all eternity exploring the renewed earth, praising God for His amazing creations, learning and loving and enjoying life as it was meant to be enjoyed—without sin or failure.
But most of all, the glory of the gospel includes being in the presence of the One called Faithful and True. To have Him come, put His arms around you and say … "Well done my good and faithful servant. Well done."
To all who are weary—wait … Jesus is coming and will return to this tired and broken world in victory.
To all who are in the throws of pain caused by the unfaithful and untrue, hang on there is a perfect judge coming with power to right every wrong.
To all who are doing great and life is grand be thankful and pray for a hurting brother or sister in Christ.
The rest of Leslie Schmucker's excellent article can be found at:
https://www.thegospelcoalition.org/article/the-uncomfortable-subject-jesus-addressed-more-than-anyone-else/
All Scripture taken from the NIV
Other Names of God that may encourage can be found on the following dates.1) Elohim-God - October 1, 2018 2) Abba Father - October 15, 2018 3) El Shaddai - October 22, 2018 4) The Truth - October 28, 2018 5) The Alpha & Omega - Nov. 5, 20186) Yahweh-Shalom - Nov. 12, 2018 7) God of All Comfort - Nov. 19,2018 8) The Rock - Nov. 26, 2018 9) Our Maker - Dec. 3, 2018 10) Our Defender - Dec.10, 2018 11)Immanuel - Dec. 17, 2018 12) The Bread of Life - Jan. 7, 2019 13) Yahweh-Nissi - Jan. 14, 2019 14) Yahweh-Rohi - Jan. 21, 2019 15) The Lord - Jan. 28, 2019 16) Deliverer - Feb. 4, 2019 17) Spirit of the Living God - Feb. 11, 2019 18) Yahweh-Rophe Part 1 - Feb. 18, 2019 19) Yahweh-Rophe Part 2 - Feb. 25, 2019 20) King of Kings -Mar. 4, 2019 (21) Adonai - March 11, 2019 (22) I AM WHO I AM - Yahweh, March 18, 2019 (23)The God of Love and Peace-Mar.25, 2019 9 (24) Elohim-a prayer from Daniel 2, April 1, 2019, (25) The Lamb - April 8, 2019 (26) The Savior - April 15, 2019 (27) Yahweh - April 29, 2019 (28) Spirit of Wisdom and Revelation - May 13 ,2019 (29) Jehovah or Yahweh? - May 20, 2019 (30) Bright and Morning Star - May 27,2019 (31) Sovereign LORD - June 3, 2019 (32) God of Hope - June 10, 2019 (33) The Bridegroom - June 17,2019 (34) The God of Glory - June 24.2019 (35) Prayer - July 1,2019 (36) Yahweh Shammah - July 22,2019 (37) Creator of Heaven and Earth - Aug. 5,2019, (38) Friend - Aug. 19, 2019 (39) Wonderful Counselor - Sept. 2, 1-2019 (40) Faithful and True - Sept.23,2019
Stay Informed
When you subscribe to the blog, we will send you an e-mail when there are new updates on the site so you wouldn't miss them.
Comments
No comments made yet. Be the first to submit a comment