Grieve Loss, To Leave Loss.
 "He that conceals his grief finds no remedy for it."
Turkish Proverb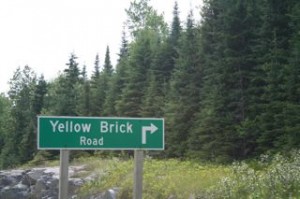 Much like Dorothy in the Wizard of Oz...I just wanted to find my way home. The grief that consumed me, felt unnatural, unreal...like a bad dream.
Grief is expected when someone dies, but rarely considered in other circumstances. Yet every person who experiences betrayal of any sort, must grieve in order to heal. It took me a while to figure this out.
 How to Grieve
One must acknowledge and identify the loss created from betrayal.
Start by considering these five categories—(1) Personal Loss (2) Loss in the Marriage (3) Immediate Family Loss (4) Financial Loss and (5) Loss in Relationship with Friends and Extended Family members.
Make a list of how your personal betrayal has brought loss in any of these areas. This is not for the purpose of dwelling on the negative, but to accept what needs to be grieved in order to heal.
Take each loss and release it into God's care.
Ask for specific healing in each area.
This process may take days. You may only have the emotional energy to acknowledge and release one loss at a time. Don't hurry or begrudge your grieve.
After my husband admitted infidelity, sadness filled my life. I stifled tears during the work day and found in the evening when I needed to grieve, this caused stress in our relationship. David would ask what was wrong and I would sarcastically remind him that his infidelity should answer that question. He was trying to show concern for the sadness he created, hoping to still the tears.
I struggled along for five months determined to rid myself of the pain and my incessant urge to cry. I finally found a good counselor who surprisingly advised the opposite. She said I needed the therapeutic release tears provided. This knowledge influenced my decision to rent a apartment for a few months solely for the purpose of grieving.
Let me emphasize, I did not walk out on my marriage. David and I were in agreement. Nor am I suggesting this be done without professional advice from a counselor. (We did not have children at home, nor financial limitations, so this would not be possible in many circumstances.) The point I am making, is the importance of taking time to purposefully grieve.
I needed space and freedom to release the pain. I wept every night for three months. Like a river runs after a spring deluge, the tears flowed freely. Shock, questions, anger and sorrow, bled together, but grief dominated. When I returned home the tears did not instantly stop, but I had completed a huge part of the grief process.
Take time for professional counseling and allow your grief to flow. Life will be messy, but every day brings you one day closer to healing.
Although there will be times you cannot imagine the pain ever abating, choose to believe. Saturate your mind with these truths. God loves you, and God will not forsake you.
However,
God may ask you to let your sorrow flow, in order to let it go.
Though disorientation, extreme sorrow and depression often rule the day, they are not going to rule your future. Believe that you will ascend out of your pit of grief no matter how hard the climb.
To circumvent the process of grieving, you will circumvent your healing. There is only one road and that's through the pain… not around it, over it, or camping out in it. Rather, one step placed strategically in front of another.
Remain hopeful, there is an end to the pain. I assure you God does bring healing.
Psalm 30:5
Weeping may stay for the night, but rejoicing comes in the morning. NIV
Your morning will come.
BELIEVE.
Stay Informed
When you subscribe to the blog, we will send you an e-mail when there are new updates on the site so you wouldn't miss them.
Comments
No comments made yet. Be the first to submit a comment