Would You Like To Bloom Where You Are Planted?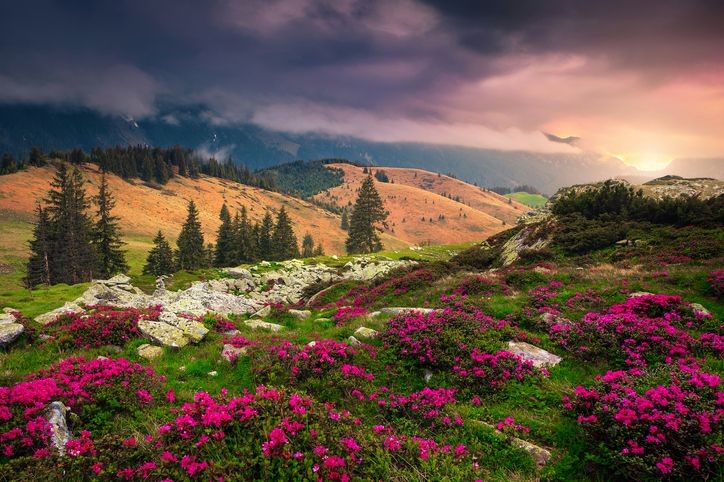 Has life given you lemons when you expected ripe fresh peaches?
Are you disappointed in your story? Is your marriage challenged? Are your children not all you dreamed they'd be? Is your career sucking the life out of you? Are you lonely? Did you wake up one day to find yourself a single parent? Are your finances less than you hoped as you head into retirement, or try to raise a family? Is lack of health dictating your future? Is your extended or blended family a huge drain? Are you disappointed in God orwonder if He even cares?
In writing fiction, I hope to infuse real life dilemmas to encourage the reader in their own walk. In Katherine's Arrangement, Book one of the Shenandoah Brides, she is forced into an arranged marriage. She had hoped to marry for love. In our culture this scenario would not readily happen, but many life challenges put us in the same place Katherine found herself…very disappointed in what life has served up.
So what does it mean to bloom where one is planted, or make lemonade out of lemons, as those trite clichés thrown our way suggest? It is actually hard work, but the reward is great.
Here are four points to empower you:
1. Ask God for wisdom.
To stop and pray before a making drastic decision, or leaving that marriage, or buying that item, or fretting about the children, etc. is a huge step toward peace and success. But how do we hear from God? Sometimes it is not easy. I find that reading the word of God has been the number one source of wisdom. So many times when I have been in a quandary Scripture has popped off the page and given insight and direction.
Also, the Holy Spirit can speak into the heart using music, devotional books, memorized scripture, or directly into the soul.The Word says to be still and know that I am God. (Psalm 46:10) This is best understood in the example of asking your spouse a question but then not listening to the answer. We must stop the hectic pace of life long enough to hear that still small voice. (1 Kings 19: 11-13)
2. Trust and obey… even if we don't like the answer. Trusting God means that we believe He knows what we need, and this may not be what we want.
I can honestly say I would not be married today if I let my emotions dictate the outcome... including when I had every right to leave according to Scripture. But I prayed and felt very strongly God was telling me to stay. I did not like the answer but pressed into what I felt the spirit was leading. God was not wrong. My husband and I were able to reconcile that which would not have been possible without God's help.
3. To accept what is and realize we cannot change anyone but ourselves.
To know yourself was discussed in previous blogs… personality traits (August 2022), strengths (September 2022), and corevalues (October 2022).
To examine our short-comings and not point a finger is tough. To be honest with ourselves in the area of finances, relationships gone awry, or the way we have contributed to our health challenges is raw and demanding. However, shame does not come from God. He tells us we are worthy and beautiful. Psalm 25:3 "No one whose hope is in You will ever be put to shame."So be encouraged to first know yourself by doing the tests recommended in the previous blogs, and then accept your life as is. God can do amazing things when we are not resisting the road we are on, or looking at the grass that we think is greener on the other side. A good friend put it wisely, the grass is greener where it is watered and God is the spring of life.
4. Choose to love lavishly both ourselves and others.
In the book Katherine's Arrangement, she asked God to open and soften her heart. He led her to 1 Corinthians 13 where she learned what unconditional love looks like. It is not the Hollywood style of mad attraction, then boredom, followed by goodbye. True love is accepting yourself, and seeing others the way God sees them. This will improve any and every relationship and possibility lead to your happily ever after as it did for Katherine.
We invite you to listen to the words of this encouraging song by Adrienne Lieshcing, In Christ Alone, which will bring the message of this blog alive.
Stay Informed
When you subscribe to the blog, we will send you an e-mail when there are new updates on the site so you wouldn't miss them.
Comments
2
Great post, Blossom! Thank you for sharing!
Thank you, Patti. I pray this was encouraging.