One Word Encapsulates How One Feels After The Truth Of Betrayal Is Revealed - SHOCK!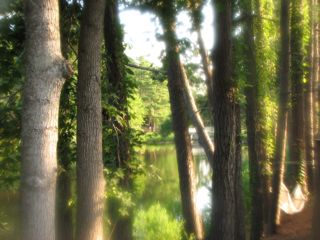 SHOCK - HOW CAN THIS BE?

A season of shock is expected after disclosure and is the first hurtle to jump after any type of betrayal is revealed. We feel betrayed because we believed that person incapable of their stunning behavior and their lack of concern for how it impacts our life.
During my season of shock I faded in and out of reality. For a while I was in such pain, I could barely eat, sleep, or function beyond my work schedule. Unable to grasp how my life ever got so complicated, I lived in a world of disbelief. I told myself this couldn't be happening and found moments of peace. They did not last. This normal reaction is called shock.
You too may find yourself in this place; here are a few helpful tips to help you endure this first most agonizing phase. Please believe you will not always feel as you do today.
Do not make any immediate decisions. If possible give yourself time to work through the shock, grief, and anger. (An exception to this suggestion would be if you were in harms way experiencing physical or emotional abuse.)
Understand that your relationship with that person will be awkward. Things that were easy and comfortable will be difficult and painful. This is to be expected.
Communicate. Although it will be a challenge, don't build walls too high to climb and create irreversible distance. This caution is extended to all relationships, where restoration is possible and even where it is not. Respectful communication is imperative, especially if you have children together where your worlds will continue to intertwine.
Seek out good counsel. Do not allow isolation. This is one of the most important things you can do for yourself. See a pastor, or professional counselor and don't try and sort through this pain alone.
WHEN IS THE SHOCK OVER?
I knew I was beyond this stage when I could fully accept the fact I could never go back to the way things were. I didn't like the truth of my circumstances, but I was ready to tackle the future. Numbness no longer replaced emotion. I emerged from that protective state of denial ready to deal with the plethora of decisions ahead. I left shock behind, only to find that facing my reality meant facing the grief and anger within. We will continue next week with the subject of grief.
Stay Informed
When you subscribe to the blog, we will send you an e-mail when there are new updates on the site so you wouldn't miss them.
Comments
No comments made yet. Be the first to submit a comment